fenix 3 GPS Watch
fenix 3 is an uncompromising multisport training GPS watch with features for both fitness training and navigation. Receives dog status updates and alerts at-a-glance when paired with Astro 430 or Alpha 100.
fenix 3 is the rugged, capable and smart multisport training GPS watch. With feature sets for fitness training plus feature sets for outdoor navigation, fenix 3 is ready for any training activity and competition. Access to the Connect IQ platform allows customization of watch faces, data fields, widgets and activities. And, fenix 3 is a thin, light multisport training GPS that won't slow you down whether for training or every day use.
Serious Style That Stands Up to the Roughest Conditions
fenix 3 is gray with a high-strength, scratch resistant, crystal and black band and features a protective stainless steel bezel and buttons, and reinforced housing for extra durability. A sunlight-visible high-resolution color Garmin Chroma Display with LED backlight lets you access your data in any light. fenix 3 is water rated 100 meters and has a battery life of up to 50 hours in UltraTrac battery saver mode, 16 hours in GPS mode and up to 3 months in watch mode (all depending on settings).
Navigate Your Way
No other navigator GPS plus ABC (altimeter, barometer and compass) wristwatch offers you the combined training functions and our leading GPS technology. fenix 3 provides comprehensive navigation and tracking functionalities to guide you on and off the beaten track. Its built-in sensors provide information on heading, elevation and weather changes.
It records a GPS track log creating a "bread crumb trail" as you move. It also allows you to mark locations, such as a start/finish line, course checkpoint, or a campsite, vehicle or other point of interest. With fenix 3, you can create and follow courses, mark up to 1,000 locations and store up to 10,000 track points and navigate to them.
Altimeter, Barometer and Compass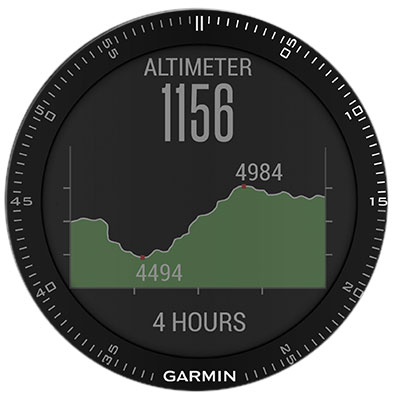 fenix 3 is equipped with ABC sensors to provide relevant real-time information. The built-in altimeter provides elevation data to accurately monitor ascent and descent, while the barometer can be used to predict weather changes by showing short-term trends in air pressure. The 3-axis electronic compass keeps your bearing whether you're moving or not.
fenix 3 auto-calibrates its ABC sensors using its GPS receiver and also auto sets the time based on location.
Custom Apps and Watch Faces
Personalize fenix 3 with free downloads from Garmin's Connect IQ store. You can customize your watch face, add data fields and get apps and widgets that provide information at a glance.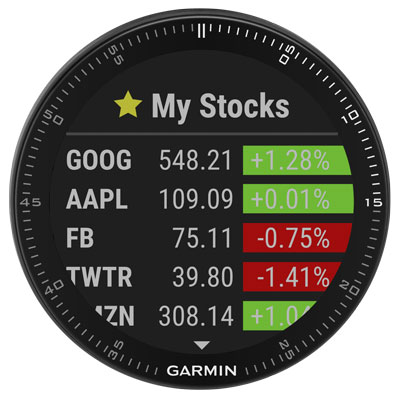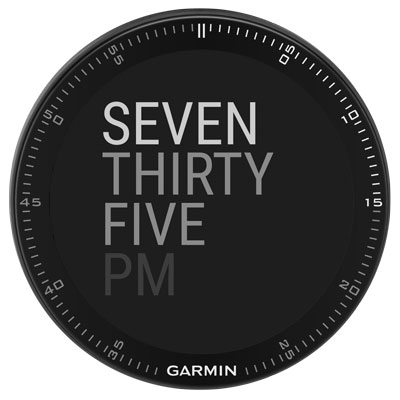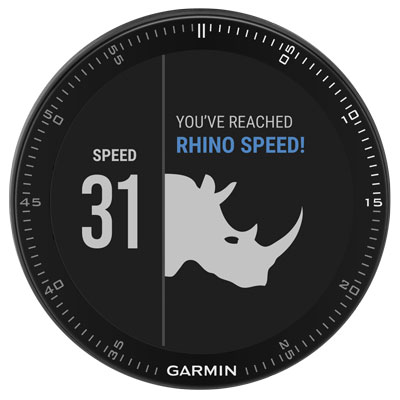 Stay Connected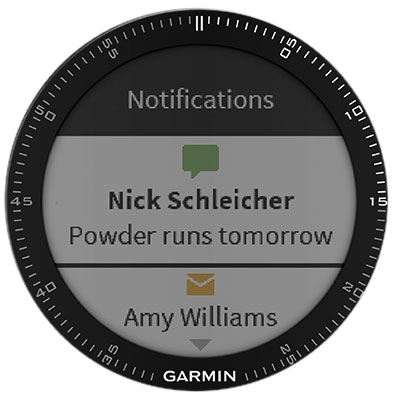 When paired with a compatible smartphone, Smart Notifications lets you receive emails, texts and alerts right on your watch, even if you're on the trail. fenix 3 receives the wireless signal from a compatible iPhone® 4s (or newer) or Android™ smartphone and let's you know you have a message, displaying the text on its own screen whenever you're ready to read it.
FEATURES
Omni-directional EXO stainless steel antenna, with GPS/GLONASS satellite reception, has the ability to track in more challenging environments than GPS alone
1.2-inch sunlight readable Garmin Chroma Display
Outdoor navigation features include 3-axis compass, altimeter, barometer, TracBack and Sight'n Go
Connect IQ compatibility for customized apps, widgets, watch faces and data fields
Fitness training features like VO2 Max and Recovery Advisor (when used with a heart rate monitor
Advanced Fitness Metric
Running Dynamics Feature
Swim Profile and Ski/Board Mode
Smartphone notifications when paried with a compatible smartphon
Water rated at 100 meter
Battery life is up to 50 hour
Receives dog status updates and alerts at-a-glance when paired with Astro 430 or Alpha 100
Gray with black band (other colors/styles available on a special-order basis)